Open House – Youth Shooting Team
Win State & National Titles, Learn Olympic Skills & Earn College Scholarships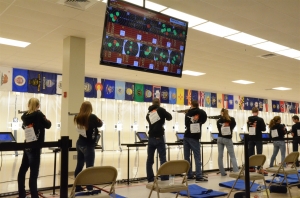 Join us at our open house to meet expert instructors and coaches, let your teen test the team's air powered pellet rifles, and learn more about the sport of competitive team marksmanship. SAFE's Youth Team is open to teenagers between the ages of 13 – 18, experienced and inexperienced, who like team sports and want to become experts in target shooting.
Open House Information:
July 15, 2017
6956 Aloma Avenue, Winter Park
Pick Your Time:
Session 1 – 8:30 – 10:00 a.m.
Session 2 – 10:00 – 11:30 a.m.
Session 3 – 11:30 a.m. – 1:00 p.m.
Session 4 – 1:00 – 2:30 p.m.
Shooting Team Info
Equipment Fee: $61.00 Month
Fee Includes:
Rifle with Sights and Sling

Targets
Pellets
Off-Hand Stands
Scope stands
Spotting Scopes
Compressed Air Fills
Shooter's Journals
Safety Glasses for Range Guests
Certified Instruction
Practice facility
Mentors
Insurance
Minor service and maintenance on rifles
NOTE: All equipment provided by SAFE of Florida, Inc. shall meet the standards of the current National Standard 3-Position Air Rifle Rulebook.
To RSVP or get more information, contact Kent at 407-782-9735 or kent@safefla.org.