Instructors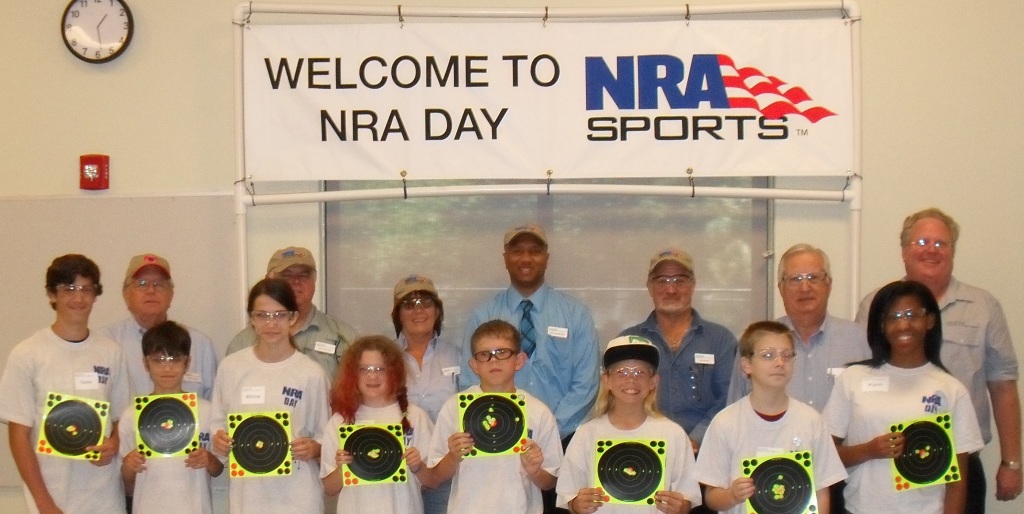 Kent Arblaster
Kent started shooting in an NRA Junior Marksmanship Rifle Program at the age of 11. Educated as a chemist, Kent started working in industry after college.  Over the years, Kent transitioned into technical sales, eventually retiring as VP Marketing & Sales from a large Central Florida manufacturer. Kent's love for shooting re-ignited in 2006.  He is an NRA certified instructor in pistol & rifle, along with being a marksmanship coach and Hunter's Ed educator.
Certifications
NRA Pistol Instructor
NRA Rifle Instructor
NRA Range Safety Officer
Refuse to be a Victim Instructor
NRA/CMP/USAS Marksmanship Coach, Level I
Florida Hunter's Education Instructor
Scott Clarke
Scott is a retired business owner of a manufacturer representative's organization in the aviation, industrial and marine industry, based in central Florida since 1988. He is a past president of the Goldenrod Community Alliance, which worked with Orange County to improve the conditions on the Cady Way Trail and Goldenrod area.
As a multi-discipline appointed NRA Training Counselor and Chief Range Safety Officer, he teaches firearm courses in pistols, rifles and shotguns, personal protection and non-firearm courses to the public. With the NRA/CMP/USA Shooting Sports Level 1 Rifle and High-power rifle coach credentials, he has been involved in youth shooting sports in Central Florida since 1999, working with local JROTC and other youth shooting sports programs. He continues to support hunter safety as a FWC Hunter Safety Instructor.
He began his shooting sports career in 1959 in the NRA Jr. program and continues to enjoy the sport.
Certifications
NRA Pistol Instructor
NRA Rifle Instructor
NRA Range Safety Officer
Refuse to be a Victim Instructor
NRA/CMP/USAS Marksmanship Coach, Level I
Florida Hunter's Education Instructor
Plus others, see Scott for complete list.
Walter Krauss
Walter has been shooting over forty years, with twenty-one of those years serving in law enforcement. Over the years, Walter has taught his friends and family how to safely and properly handle and shoot firearms. Walter is also a life member of the NRA, an NRA Certified Pistol Instructor and NRA certified Range Safety Officer (RSO). Recent, he has started to shoot in International Defensive Pistol Association (IDPA) competitions.
Certifications
NRA Pistol Instructor
NRA Range Safety Officer
Cindy Hinkley
Cindy is the owner of S.T.A.G.E.D, a home staging company, and L.A. Real Estate. L.A. Rea; Estate is a full-service estate company helping buyers, sellers and investors along with property management of residential or commercial properties in the Central Florida area. Just getting into the firearm world, Cindy in an NRA certified Pistol Instructor and Range Safety Officer (RSO). Cindy is working with the youth shooting programs at SAFE of Florida, seeking to pass on safety and knowledge to the future adults of the world.
Certifications
NRA Pistol Instructor
NRA Range Safety Officer
Tito Amarante
CPT, Logistics Officer, U.S. Army Reserve
CPT Gilberto Amarante "Tito" was appointed on a direct commission in 2004 after 20 years as a None Commissioned Officer; he attended Signal Officer Basic Course (SOBC) Fort Gordon, GA in 2005. He earned a Baccalaureus of Science in Information Technology Management from American Intercontinental University (AIU) in 2002 and earned a Master of Science in General Psychology from California Coast University in 2010, earned an Master Certificate in Information Security Management-Government from Villanova University in 2013.
Currently enrolled to earn a Master of Business Administration in Information Technology Management from Trident University. CPT Amarante currently serves as a Federal Agent, Law Enforcement Division, with the Department of Homeland Security, Transportation Security Administration holding the grade of I-band (GS-13).
His interest in our youth started at a very early age; in my teens during summer vacation, He worked as a youth leader for my local community in different facets, from mentoring to trip leader. During his active service in the military, he served his community by becoming a school volunteer teaching middle school children different academic subjects. Also, he taught Sunday school for children in fourth to fifth grades. He has always had an interest in the shooting sport, after his uncle taught him at an early age with .22 Cal. pellets rifle and guns. He has experience in different type of firearms and am an expert shooter in both, law enforcement and the military.
Certifications
NRA Pistol Instructor
NRA Range Safety Officer
Mitch Fortier
Mitch was in the U.S. Army and the Florida National Guard for eleven years. He also had a thirty year career as a firefighter with Orange County Fire Rescue where he helped establish the first Hazardous Materials Response Unit in Central Florida. He retired from the fire department in 2005. In 1988 he began a part time career in adult education. He was the lead instructor for OUC's Stanton Energy Plant's Emergency Response Team for seventeen years. In 1998, he was honored to have been selected by the U.S. Department of Justice and the U.S. National Fire Academy to be in the first group of instructors to teach Response to Terrorism Involving Hazardous Materials.
His grandfather first taught him to shoot when he was 10 years old. While in the Army, he was an expert with the M16 rifle and the M203 Grenade Launcher. For a time, he was the NCO in Charge of the M203 practice range at the Florida National Guard's Camp Blanding Training Center. Currently, he enjoys High Powered Rifle shooting, specifically the Service Rifle competitions. He also practices precision shooting with the 22 caliber rifle. He believes that Precision Shooting is a sport, very much like karate, in which to be successful an individual needs to plan, practice, and participate. A participant of precision shooting must have discipline and self-control prior to an event, whether a true completion or just practice. It is important for the shooter to display discipline and self-control so that every shot is done in the exact same manner. Sight alignment, trigger control, shooting position, awareness of breath control and even heart rate are all hallmarks of a great precision shooter. All of these and other aspects of shooting must be put together the same way every time.
Certifications
NRA Pistol Instructor
NRA Range Safety Officer
Bob Brooks
Bob started shooting at the age of 8 with a Daisy BB gun, being taught by his dad. And, SAFETY was top priority. He has had a lifetime of target practice between the shooting ranges and my backyard. He has also done a lot of skeet shooting. In addition, he taught many family members and friends how to shoot. In 1973, he enlisted in the Marines. He qualified as an Expert on both rifle and pistol shooting. During basic training on Parris Island, he received awards for Highest Shooter of the Year and top shooter of all three battalions. His experience includes: M-14 and M-16 rifles, and a variety of caliber pistols.
Certifications
NRA Pistol Instructor
NRA Range Safety Officer